S ❤ H ❤ I ❤ N ❤ E
S~upport
H~ealing
I~spiration
N~atural
E~mpowerment
Do you feel you would love to connect with a more magical life?  To get back in touch with your inner spirit and play the game of life?  Being ok with whatever is happening knowing its all in divine order…..
Do you feel you are ready to take inspired action to flow towards the things you desire in life but not sure what the next best steps to take would be?
Are you looking for support, guidance and a balanced way to live?
I believe life is experiential and should flow naturally
I would love to hold a sacred space for you and support you to clear your vibes
I offer a complimentary 20 minute consultation / Taster session so we can connect and you can see if you feel what I offer is aligning with you
I am an award winning coach and healer ~ a light shiner and way shower ~ I am very connected to my own inner guidance as well as the guidance from our magical Universe.  I am also a fully qualified Law of Attraction Coach, Access Consciousness Facilitator, Reiki healer and trained in Hawaiian Healing & EFT Master techniques as well as lots of other ways to release and let go of that which no longer serves.  I love to share what has worked for me on my own personal healing journey to support you to connect with your clarity.
"Liz is so uplifting and inspirational, she has amazing energy, she has helped me so much, her sessions are fun and fabulous, at times she has helped lift me out of darkness into light, and always helps me get back onto the right track, after her sessions i always feel so much better, so much more positive and energised and mentally stronger. She is so naturally warm, loving and giving, i am always so impressed with the things she takes time to send me after sessions, she is one very special lady.
Dee Whitley Bay"
I offer One to One sessions via phone or skype from anywhere in the world, in person from the beautiful countryside of Upper Denby (Yorkshire in the North of Engalnd),  as well as Group Coaching and guidance,  Workshops and Seminars to suit your own individual needs. From simple to complex, I give practical guidance and help you bring your energy, attention and focus onto that which you truly desire in life, as well as being guided by the universe to get you flowing in the right direction with some exciting steps you should take along the way.  I like to "play" with the energy available for us all to tap into at any given time….  I believe its an inside "job" as we clear up our vibes from within our whole YOUniverse and world on the outside reflects this ~ This is OUR Law of Attraction ~ its within us.
"Thankyouuuu Liz Green!!! such an amazing session with you… wowww there are no words to describe how powerful that was and I'm still feeling it!!! Feel so so happy
))) you are an angel with big golden wings that reach out and cuddle everyone you meet" ~ Rosa
During sessions my energies and attention are fully focused on you holding a sacred space supporting you to clear that which may have been holding you back.   We will start by clearing up any negative contrast which maybe holding you back from the present moment as well as past habits, patterns and belief systems….. Moving onto what you would love your life to be like and how you would love to feel.  Moving from being head led to heart led.  Whatever comes UP and OUT its all good you are given a safe environment to allow yourself to be free to open up and share.  To allow space and place for blocks to fall away easily…
I will guide you to move up the emotional scale ~ step by step cleaning up any negative vibes & contrast as we go along helping you have positive vibes & clarity ~ ~ step by step moving on up……  This is a journey of self acceptance and self discovery.
Your sessions are about you and whatever works best for you ~ this is your time to shine and realize how powerful you truly are
I also offer coaching about getting "out there in the world both online and offline" and shining like the star that you are.   I can help you clear up any negative contrast you may have about being "out there" sharing your vibes and spreading your business, book or whatever's – the world is your oyster
 Do you feel its time for you to step into the lime light and shine like the star you are?  Are you ready to release whatever may have been holding you back?  Would you love to make videos, own a facebook page and share your journey?
All this as well as future pacing, intuitive guidance, Mayan readings, EFT, hands on and remote healing techniques and lots lots more just ask!  We will follow the energy and allow the best flow to naturally unfold as we move through this magical journey of life together
Whatever you require and desire I am here for you, I encourage you to get your vibrational feather duster out and clean up anything which may be holding you back in life or keeping you stuck and share lots of tips and tricks along the way…..  Its all good!
I do One to One sessions in person from our local friends meeting house in high flatts, its a truly magical place to be in the heart of the Summer Wine Country, near Denby Dale and the east of the Peak District or via Telephone, Skype, Skype Video Chat, Offline, Online, Any-line whatever works best for you.  This way it doesn't matter where you are in the world, I can help you….
If we are connecting for the first time I offer a complimentary  20 minute consultation / taster session – simply mail me to book an appointment
Every session includes your very own message from the universe as well as full follow up e-mail including any recommendations / guidance. I also offer bespoke packages during which you have full e-mail support in~between sessions ~ we can chat about this when we connect for your first session
How much fun can we have together helping you gain clarity about the future course of your life?  How much fun can we have together helping you live the life you always dreamed of?  What are the infinite possibilities?
In person sessions are held at the beautiful and historic High Flatts Friends Meeting house.  In person coaching booking options as follows:
Countryside coaching VIP Days and RetreatsIf you would like to come and spend some one on one time with me in the countryside of Upper Denby you can also book VIP days (half and full) ~ these are tailored to suit your ideals and included a pre day taster session to set everything up (VIP half days can be done via skype upon application)  We can spend lots of time supporting you to live a more magical life.  We can also go walking in the local countryside and take in the beautiful views whilst we get to the heart of your dream life
  Following the energy and creating a super magical day
You can book here -
I have also set up a special offer for VIP days if you would like to share this experience with your friend, partner or family member you can both come along for a discounted joint rate
   &&&& Full VIP Full days also include a treat at the local Thai spa as well as time at the beautiful and historic Heritage listed quaker house building at high flatts for clarity, meditation and relaxation time.
We also have a beautiful 16 century holiday cottage across the field at the back of the cottage if you would like to come for an extended stay and order a bespoke support package simply get in touch and we can chat about the best alignment for you
SO excited to meet you!
If you would like to book a countryside retreat simply get in touch and we can align with your perfect flow
email liz@liz-green.com or call me on 07834 363897 
Check out the view from my kitchen window….. This is one of my 2 cats Levi (Lloyds the other one he was out playing)  I LOVE countryside coaching
appreciation for such magical feedback after experiencing my one to one coaching ~ ♥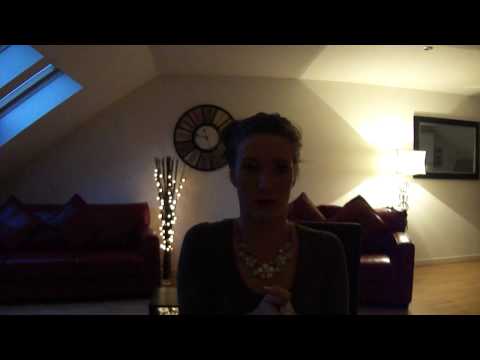 "The best thing about Liz Green is her infectious enthusiasm for life. You come away from any conversation with her feeling so much happier and full of verve, ready to make your life better than ever! She is jubilant in her joy for life. Just being in her presence raises your vibrational energy to the purple area. I personally have experienced a major shift in my life since receiving coaching from Liz. My attitude about life, money flowing into my business and looking at things in a more positive manner in my personal life have all created a new flow of positive things my way. Serendipity, messages from the Universe and coincidences that seem planned have happened and continue to happen when working with Liz. She truly is the Queen of Happiness and I'm happy to talk with her and work with her any chance I get. It's all good! What else can the Universe bring to you? Infinite possibilities!" ~April
♥
"Dearest Liz, you have been a tremendous support during some heavy weeks. Thanks for being such a wonderful person, it was true magic that led me to you.I wish I could just drop by with an enormous bunch of roses.Love from Svanhild"
I LOVE coaching! ♥
"Liz you are amazing!! I can highly recommend coaching with Liz
" Melissa from Bristol
I only take a handful of clients each week as I value my time here in the countryside ~ places fill up fast ~ be sure to get in touch if you would like to book your sessions.  I am available during late morning, early afternoons and early evenings UK time, weekends on request.
For you and your friends or for your business I also offer Law of Attraction group coaching offered in house or at appropriate venue.   Interested?  Just ask….  Want to book me to speak at your next event?  Get in touch I LoVe aligning offline and sharing the ViBes ♥  POA ♥ Get in touch my door is always open….  I LOVE vibe sharing
 Mail me ~ liz@liz-green.com or call me on my mobile 07834 363897 or complete the contact form here on my website…..
Love & appreciation flowing to you ~ thank YOU for being here sharing this magical life journey with me
I Look forward to being of service
here's my "den" in the attic room where we will connect on skype sessions or if its sunny I will be in the garden
Time to move on UP?
Its a journey to move up each step wherever you are in each area of your life ~ its all good ~ The Emotional Guidance Scale Abraham Hicks
1. Joy/Appreciation/Empowered/Freedom/Love
2. Passion
3. Enthusiasm/Eagerness/Happiness
4. Positive Expectation/Belief
5. Optimism
6. Hopefulness
7. Contentment
8. Boredom
9. Pessimism
10. Frustration/Irritation/Impatience
11. Overwhelment
12. Disappointment
13. Doubt
14. Worry
15. Blame
16. Discouragement
17. Anger
18. Revenge
19. Hatred/Rage
20. Jealousy
21. Insecurity/Guilt/Unworthiness
22. Fear/Grief/Depression/Despair/Powerlessness